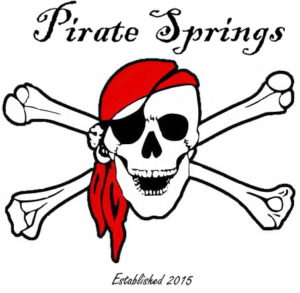 Pirate Springs made it through Covid and we are now trying to enhnace our program and grow our reach and capacity.
Below are other items we need to continue to drive the program forward.
Current Needs
Recurring Needs
Women's Toiletries and Feminine Products $250.00 or items
(We use a lot of paper products!)
Laundry Soap $50.00 or items
Gently Used (or new) Clothing items
Rent Scholarship Funds (@ $125 per week) – Open Amount
For Clean Time
Recurring supply needs $125 per mo.
Housing – Women's
We are looking for a way to either purchase a new property that will enable us to develop a recovery community center. This center would enable us to provide a safe place for people in recovery to gather and relax, hold community information events, provide space to 12 step groups to host recovery meetings and even offer IOP and PHP
Educational
Presentation Development $1,000.00
Presentation Equipment $1,500.00
General
New computers $1,800